REGISTRATION FEE AND FORM
All participants are asked to approve the authorization to use personal data when registering. The form will be available when the registration for the conference will be open (starting after 20th March).
We would like to inform the attendants that the simultaneous interpretation service will be available only on 3th and 4th of November.
The registration fees are listed below: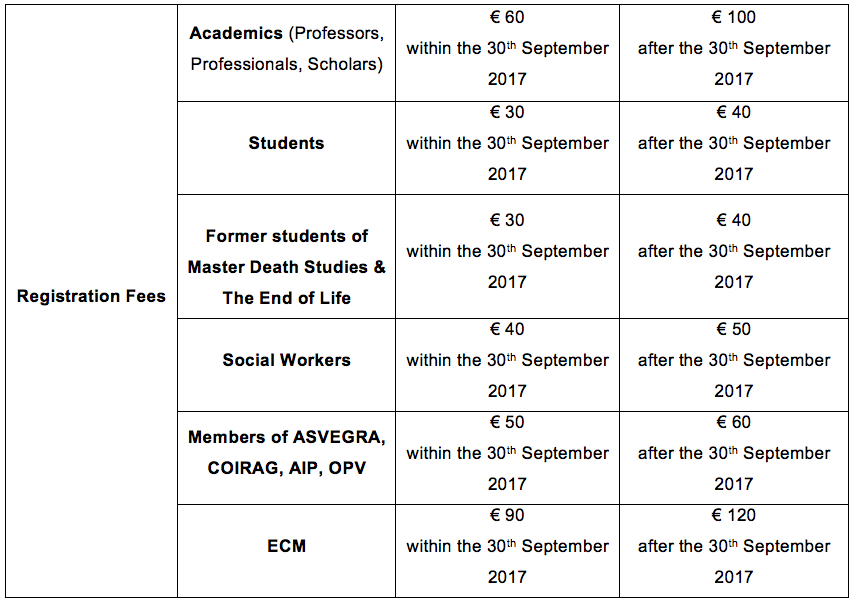 Registration form:
To proceed with the registration and the payment, please complete the form at the following link:
https://portal.cca.unipd.it/portal/pls/portal/cca_servizi.gc_comele_pkg.main?P_CODICE_CONVEGNO=336&P_LINGUA=USA&P_PAGINA_RITORNO=www.unipd.it